A place known for its great historical legacy backed with its grandeur of cultural diversity. A place that fills the heart of a tourist with its magnificent temples, museums, pictures quebeaches and what not! Ask a resident of the capital city of Kerala, and he will point out a million reasons why no other city can match its unimaginable balance.
With reputed educational institutions drawing the imagery of Trivandrum for many, there is another new reason that has got this city into India's list of 'Top Cities of the Future.'
Trivandrum has been a city brimming with opportunities ever since it became home to the largest Information Technology Park in Asia which was launched in 1990. With over 350 companies, employing about 60,000 professionals, the Technopark is in its fourth stage of expansion which will house the most spoken about venture – The Techno city. The Techno city is spread across 500 acres which includes spaces for IT/ITES firms, shopping malls, residential,commercial, hospitality, medical and educational institutions with a dedicated water-treatment plant, internal power station, and sewage-treatment facility. This integrated township will be a self-dependent satellite city, which will not drain out the existing resources and infrastructure of the city of Trivandrum.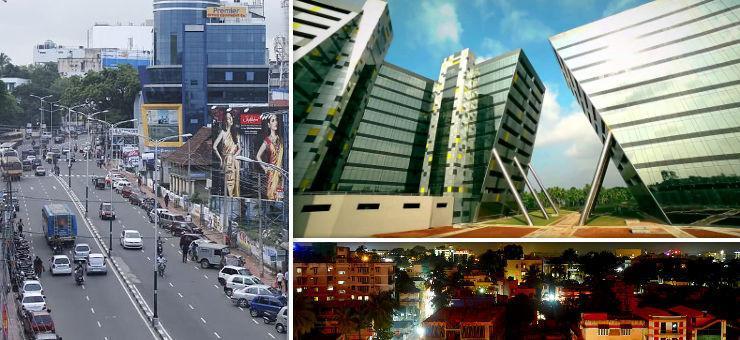 One section of this ambitious project is completely devoted to IT and IT enabled service companies that will house renowned Multi-National Companies and other international players who have already bought their spaces. To name a few, the biggies like Tata Consultancy Services, Sun Tec, IIITM-K and KASE have already taken up land for developing their respective campuses at Techno city. However, the other portion of the project is dedicated to a Knowledge City that is expected to become a game changer for the state. It is envisioned as a centre for the research and development of emerging technologies like Block chain, Mobile Applications,Cyber security, Cognitive sciences, E-Mobility and Analytics. The Knowledge City will have academic partners to promote research in new technologies and will encourage young emerging talents who have great start-up ideas. This way, the Knowledge city is sure to gain early lead in emerging technologies and become a major hub of our country.
The Technocity in a whole will shape the state capital into a future technology hub and will create within it an ecosystem of emerging technologies, which is of a magnitude that is entirely new to our nation. With the increased population at Technopark that gets the traffic to crawl on most evenings, the officials have promised to add to the landscape of the Techno city a Light Metro project that would improve the connectivity in and around the campus, making lives of the future and existing employees easier.
The coming of the Techno city directly indicates a newly opened pool of immense employment opportunities. This will lead to a rigorous inflow of resources from different parts of India. Thus creating a huge boom in the real estate industry where developers will have to expand in leaps and bounds to accommodate the new flood of people that will invade the area. The city will offer lucrative opportunities for the builders and investors who have invested in the properties in an around the Techno city premises. Techno city which is expected to finish completion by 2019 will make Trivandrum a booming city that promises high standard of living with an unbeatable future. This makes Trivandrum one of the most profitable cities to invest in at the moment. Professionals, PH.Ds, researchers and other young talent who will flood the city in another year or two are going to be people who will prefer accommodation and will look for buying 2BHK/3BHK apartments in and around the Technocity.
When the demand for housing options or flats in and around Technocity is on the rise, there's no better time to invest in one of them, than now! Make sure you make wise real estate investment choices with exclusively trusted builders who guarantee timely delivery, superior construction quality and an unmatchable lifestyle. Kalyan Developers have some of the best apartments in the most prime areas of Trivandrum and there is clearly no reason why you shouldn't want to own an apartment in one of the top, future cities of India.